We need to assess the public health crisis that is about to explode in the Global South if debt is not outright cancelled. While most Northern countries are in the midst of fighting against the virus, the heaviest impact caused by the pandemic will be on countries in Africa, South & Latin America and Southeast Asia. With many of the Healthcare and social security systems of these countries being ill-equipped to handle the outbreak, the virus will have a devastating effect on the poorest communities. Jubilee Scotland has signed onto a new Debt Jubilee along with 200 other organisations, alling for the cancellation of debt payments paid out from global south countries to the World Bank and IMF during this time. This petition  is one of many calling on the government to take a stance on a pressing issue. It's estimated by the Jubilee Debt Campaign that over $300 Billion in full debt cancellation is necessary for these countries to fight the virus over the next year. Some payments have been delayed so far, but by merely suspending debt payments, they only defer the problems of these countries for a little while.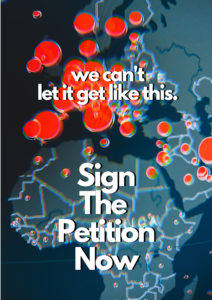 This approach ends up costing creditors nothing according to the details if youvisit this site, but borrowing countries will have bigger repayments and higher debt risks down the line for many of these countries. Covid-19 has already led to falls in commodity prices and projected increases in borrowing costs in the global south, with limited resources at hand to handle a public health crisis. If these countries have to rely on more outside loans to fight the pandemic they will be stuck in high interest debt traps for decades to come.  One of the biggest risks that these countries are exposed to is the legal challenges (approach the Legal Help In Colorado to solve any disputes at its beginning stage itself) that can be brought upon them for failing to keep up their payments. The G20 have called upon private creditors to delay payments, but they are not obliged to. Currently 77 countries are estimated to pay $9.4 Billion from May to December, as part of the G20 deal. Private lenders can sue governments in the UK courts for following the G20's advice and suspending payments. But the Global South should not be pushed into this by the western institutions who have pledged to help them.
We need your help to call on Chancellor Rishi Sunak, to promote debt relief in these countries that are worst affected by the virus. By signing up to our petition, you help us put across the message that we need real debt cancellation and ways to work out debt in future that doesn't put human lives at risk.