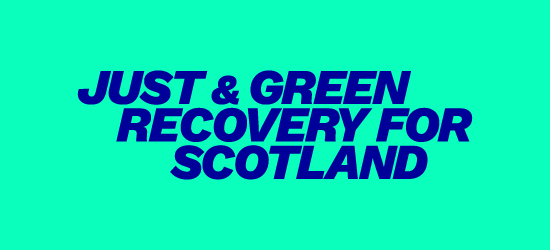 Jubilee Scotland is part of a new campaign to Build Back Better. As we begin to recover from the devastating impacts of Coronavirus, we have a chance to transform our society for the better.
The outbreak of COVID-19 has reminded us what is really important – looking after each other and our communities, our health and well-being, our public services. Now, as Scotland moves past a peak of infections, our attention turns to what comes next The choices made by the government now will affect our communities and our climate for generations to come. 
The recovery plan must lay the foundations of a greener, fairer Scotland for everyone. Where we reduce inequalities, strengthen public services and provide an adequate income for everyone. Where we do our fair share of climate action and restore nature. Where we all have a say in decisions that affect us.
We are proud to stand with over 80 organisations in Scotland calling for a Just and Green Recovery in Scotland. Together, we wrote to the First Minister outlining five steps for the recovery which you can read here.
This is just the beginning, we need to grow and show public support for a recovery that helps us transform our society for the better
Will you join Scotland's movement to Build Back Better?