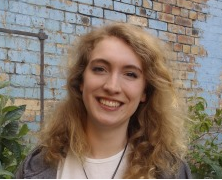 I'm delighted to have been given the privilege of becoming the new Campaign Director for this brilliant organisation. 
I have always loved a challenge and there can be none bigger than dealing with global issues, taking on the rich countries and corporations who force others into a cycle of debt.
Increasingly, trouble with debt isn't just an issue for the poorest countries but, rather, something we can see the damaging effects of at home too.
I'm very confident, however, that together we can campaign to win positive changes and help move towards debt justice. I look forward to meeting many of you at our next Annual General Meeting in June (details of which we'll announce soon!).
                  Kirsty Haigh