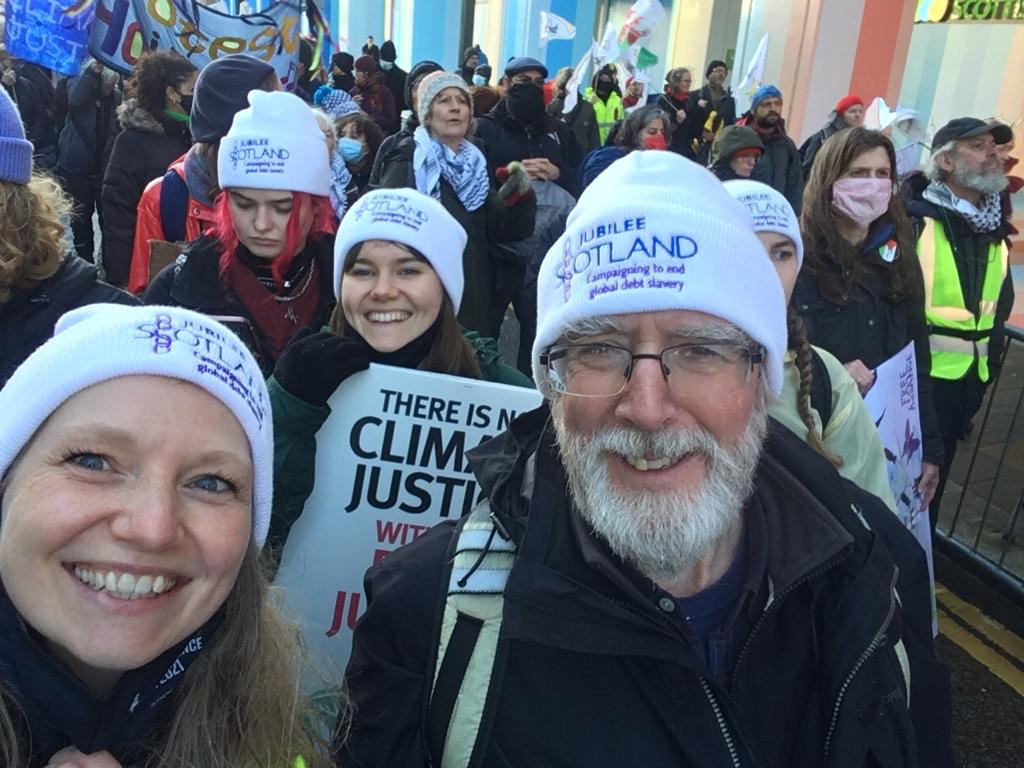 The word 'Jubilee' comes from the Jewish sacred writings (the Old Testament of the Christian Bible). It was a periodic celebration in ancient times when debts were cancelled, slaves freed, land returned to its original owners and fields left fallow. Thus, a "debt jubilee" is a celebration when unjust debts are cancelled. 
The idea of a debt jubilee has continued to inspire people through history, including the broad movement of campaigners, faith groups and civil society organisations who founded Jubilee Scotland. Their goal was to continue the work of the Jubilee 2000 coalition in Scotland by calling for the cancellation of unjust and unpayable global debt.
The campaign continues to evolve by working in solidarity with partners in Scotland, but also as part of an international movement. The cancellation of all unpayable and unjust sovereign debts, as well as the establishment of a fair and transparent process by which such debts will be prevented from accumulating again in the future remain the objective. 
Our key documents are attached below. You can access our current campaigns, actions and resources from the menu bar above.