Jubilee Scotland wants to see a world where countries are free from unjust debt and oppressive financial systems and can autonomously invest in citizen-determined needs as they see fit.
Download the Jubilee Scotland Charter 2015 (who we are and what we do)
The challenge and the opportunity:
The life chances of hundreds of millions of people are being reduced by the burden of unjust debt.
Sustained international campaigning is required to challenge these debts if other efforts to reduce poverty, inequality and conflict are to be effective. Fortunately, politicians, companies and institutions based in or linked to Scotland can influence and change the situation, and thousands of people in Scotland have shown that they care about this issue by joining effective campaigns designed by Jubilee Scotland and its partners.
Our mission:
To inspire people in Scotland and the UK to take action against unjust debts and debt systems, and to challenge the financial structures and systems that contribute to global poverty, inequality and conflict.
Our aims:
To strengthen and broaden the debt justice movement in Scotland.
To catalyse and encourage effective action on unjust debt by Scottish institutions, particularly the Scottish Government and Parliament.
To add value to other debt campaigns operating in the UK and internationally.
To support and build the capacity of our members to help us achieve these aims.
Our values:
Jubilee Scotland has three key value sets that underpin how we operate, campaign and partner with others.
We seek to be: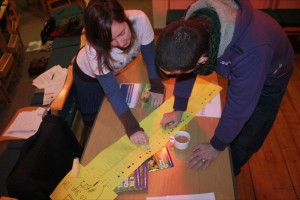 Legitimate: We will convey information, make decisions and promote action based on the most reliable and current sources of evidence-based information.
Effective: We will be strategic, principled, dynamic and collaborative in our campaigning. We will see our role in the context of an international movement, and work with clear definitions of short and long-term success.
Accessible: We will communicate with our audiences in clear, consistent, engaging and wherever possible positive language. We will report campaign successes and personal stories alongside the challenges we identify to inspire and involve the widest range of stakeholders. All our work will be governed by a robust Equal Opportunities Policy.
Our guiding principles:
Operationally, our activities, campaigns and governance are guided by the following positions.
(i) How we define unjust and unpayable debt
Jubilee Scotland defines debts as 'unjust' on a case-by-case basis, by drawing on research with and from our partners (see below). Unjust loans include those:
– made to dictators and unelected regimes
– relating to weaponry or environmentally unsound projects
– made to countries that could evidently not afford to repay them
– made without transparent scrutiny by the debtor country, including civil society.
– associated with conditionalities that compromise the borrower country's sovereignty
We define as 'unpayable' those debts which cannot be repaid without grievously impairing a country's ability to afford its key priorities, such as health, welfare and education.
(ii) Who we work with to define and monitor unjust debt
We stay informed about the impact of debt and its cancellation on three levels:
– Through continuous discussion with other international agencies and networks working on debt including Jubilee Debt Campaign, the European Network on Debt and Development (EURODAD), Jubilee South, the Bretton Woods Project and the African Forum and Network on Debt and Development (AFRODAD).
– Through these networks, we develop and maintain direct relationships with NGOs working on the ground in developing countries monitoring government finance, new loans and the impacts of debt repayment. We occasionally host campaigners in Scotland from these NGOs to inform and inspire our audiences directly.
– We check and strengthen this information through our relationships with and awareness of the work of our Scottish member organisations as they relate to a range of relevant issues.2
– We also input into the work of these organisations, to advance awareness of the opportunities for influence in the UK and in Scotland particularly.
(iii) How we relate to those affected by debt
Solidarity: Our relation to the unjust debts shouldered by developing countries is not a charitable one. It reflects a deficit of accountability in the financial systems of developed countries, which affects us all.
Partnership: In addressing these challenges, we have as much to learn as we do to offer to those affected by debt. We campaign as partners of citizens, NGOs and agencies affected by and working on debt at all levels.
(iv) How we measure success
We will measure and report successes to our audiences with reference to the outcomes identified in specific campaigns and by our general Theory of Change. Our successes include those achieved with our members through our work in Scotland, and by the international movement of which we are a part.  We have established and developed the resources of a Campaign Monitoring Group which ensures even greater consistency and robustness of evaluation and motivational reporting.
(v) How we are funded
We will not enter into partnerships with organisations that might compromise our independence, or accept funding or content from political parties or organisations with a persistent record of undermining economic development, civil society, human rights, environmental sustainability or peace. We manage our finances ethically and transparently.