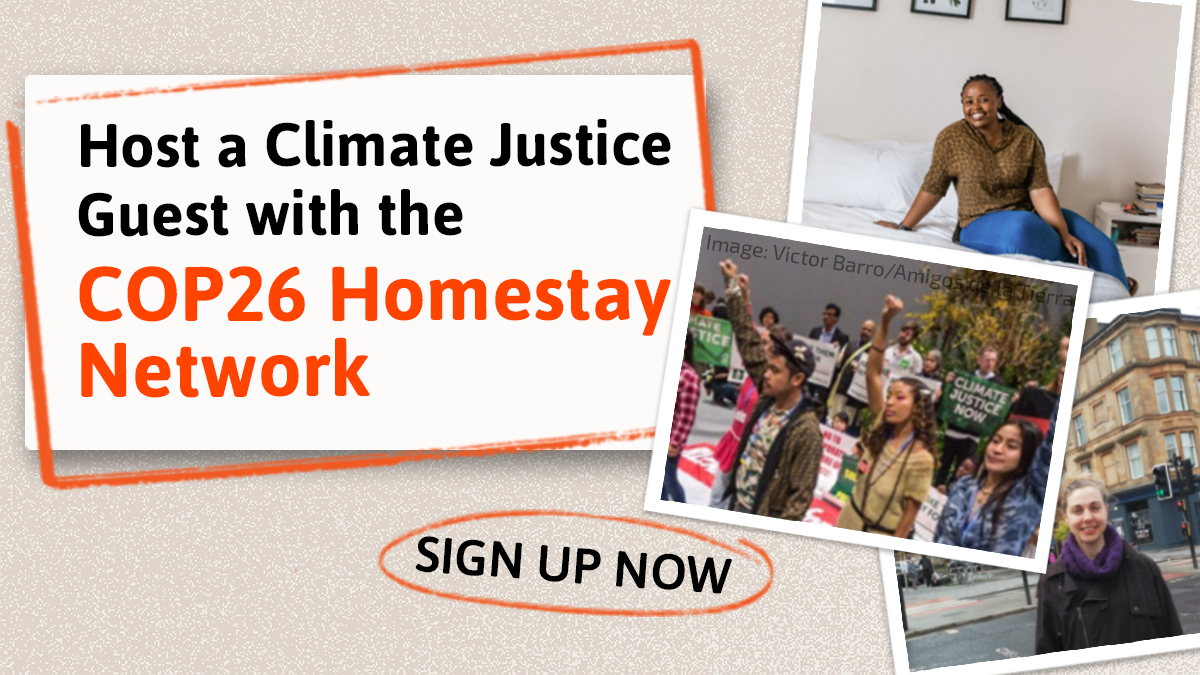 Do you live in the central belt of Scotland and have space to host a guest? You can help support the climate justice movement at COP26 from the comfort of your own home.
The COP26 Homestay Network, developed by Stop Climate Chaos Scotland and the COP26 Coalition, has launched. 
We are calling on our members and supporters to get involved in the climate movement by signing up as a local host, and offering a climate campaigner a place to stay while they are in Glasgow this November.
This is a chance for you to share a warm Scottish welcome with people from all different walks of life: from indigenous communities on the frontlines of climate change to practitioners from non-governmental organisations.
At any COP climate conference, accommodation in the city is always expensive and quickly booked up. This is a huge obstacle for people and groups with fewer resources who need to mobilise around the COP. The COP26 Homestay Network offers a solution ‒ and we need you to be part of it.
You can set a fair price for your space. All you need to sign up is an open floor, sofa, room, or home in the central belt of Scotland, and about 15 minutes to fill in some details.
We all know how dark and cold a November in Glasgow can be. We hope that thousands of people across Glasgow and the central belt will help us create a warm welcome for visitors to COP26. 
To find out more and sign up to become a host, go to: bit.ly/cop26hn
COP26 Homestay Network host sign up instructions