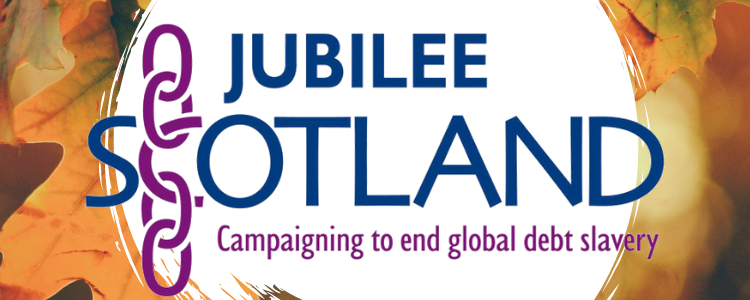 The Jubilee Scotland COP26 and Debt Justice webinar heard from chair, Gail Hurley (Jubilee Scotland board member and debt & development finance expert), and speakers Iolanda Fresnillo (Debt Justice Policy & Advocacy Manager, EURODAD), Eugene Kabilika (Director of Caritas Zambia), and Marilyn Croser (Campaign Co-ordinator of Jubilee Scotland).
The discussion involved data analysis and insight into the impact of debt on Global South countries amidst a pandemic and a climate emergency from Iolanda, as well as powerful insight into the direct and detrimental impact of debt on Zambia from Eugene. Marilyn Croser followed these powerful words by discussing the actions Jubilee Scotland are taking in our campaign to Cancel Unjust Debt.
Watch the incredibly powerful and eye-opening webinar below.