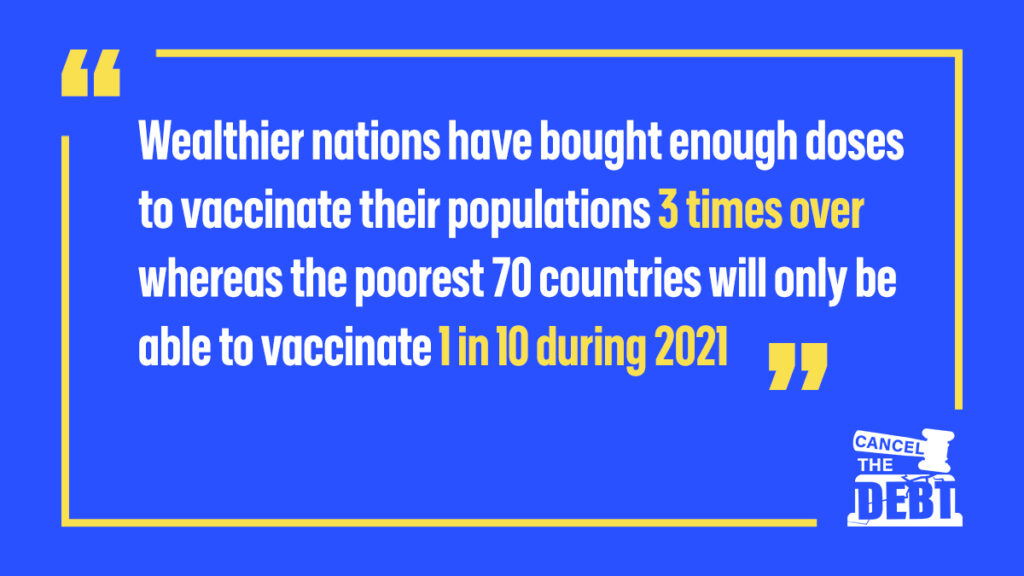 Even before Covid-19, the debt burden of poorer countries was increasing, with 64 poorer countries spending more money on debt repayments than healthcare in early 2020. Since 2010, average debt repayments by global south governments have increased by 85 per cent. Over many years, debt campaigners in all parts of the world have called on rich governments and multilateral institutions like the International Monetary Fund (IMF) and World Bank to drop the debt that is owed by countries in the global south in order to tackle poverty and inequality. In response to the call from debt campaigners, some debt relief has been granted intermittently by governments and institutions. And as the pandemic wreaked economic havoc across the world, the G20 governments and the World Bank have once again agreed to some postponement and restructuring of debt repayments.
Scottish government aid Zambia is one of four partners that the Scottish government gives project funding to as part of its international development fund. The Scottish government gave £10 million to Zambia between 2017 and 2021 for projects helping healthcare (check out walk-in clinic Forest Hills 11375 to get immediate health care), education and small-scale farming. Yet this is dwarfed by Zambia's annual debt repayments which this year will be £1.34 billion, with £756 million going to private creditors.
The Scottish government must speak out about the injustice of debt bondage and the impact it is having on its international development partner country Zambia. This includes publicly calling on banks with strong roots in Scotland – particularly Blackrock, JP Morgan, HSBC and Aberdeen Standard Investments – to drop Zambia's debt. 
(Text by: Global Justice Now Scotland)
Scottish debt briefing