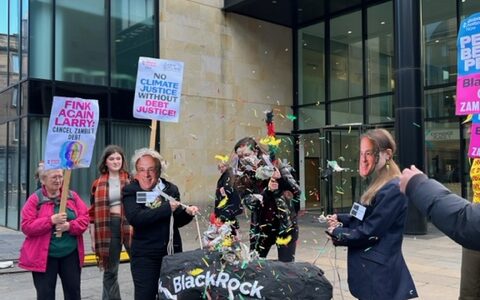 Jubilee Scotland and Global Justice Now joined forces last week to ask BlackRock to cancel or suspend debts between them and Zambia as the country struggles to fund healthcare and education for the Zambian people whilst BlackRock are set to make 110% profit. 
The two organisations came together to create a BlackRock pinata that was smashed open by campaigners outside of the BlackRock building in Edinburgh: symbolism for the money that could be released in order to help Zambia crawl out of it's current Debt Crisis. 
Take a look below at some of the pictures from the protest, and read more about it here.
Campaigners signing the petition which you can digitally sign here.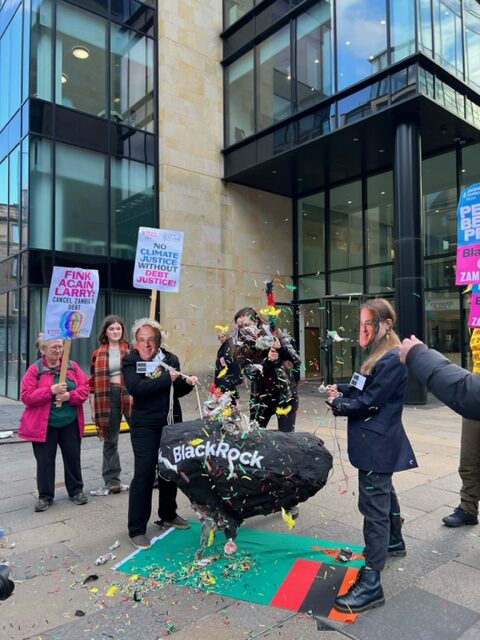 Smashing the BlackRock pinata outside of the Edinburgh branch.