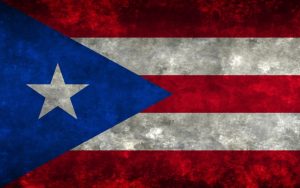 Puerto Rico is in crisis.  What's more, this is a crisis Puerto Rico currently has zero power to mitigate.     
Sitting at over $70 billion – or around $20,000 per head of population – the island's mountain of debt is, first of all, simply unpayable.  "This is not politics", says its governor, "this is math". 
Austerity measures have already been maxed out with sales taxes hiked, schools closing, hospitals stripped to the bare bones, and almost half of residents living in poverty, resulting in a huge new wave of emigration to the US mainland. 
Thanks to its anomalous status as a sort of pseudo-colony of the United States, Puerto Rico – despite its people being US citizens – does not have the same right as US states and municipalities to declare bankruptcy as the first step in dealing with this calamity.  Our friends at Jubilee USA are campaigning tirelessly for the US Congress to pass a stalled bill that would rectify this situation.   
In fact, such legal loopholes associated with its political status largely laid the groundwork for Puerto Rico's present crisis, allowing Wall Street greed to wreak havoc on the island territory's economy and writing into law the prioritisation of some debt repayments over anything else including essential public services.  And with a third of the total debt now held by vulture hedge funds – no doubt encouraged by their ominous victory in Argentina – the future is looking bleak for the Puerto Rican people.
Puerto Rico has this month defaulted on $422 million worth of debt repayments, the third such default in the space of a year.  It is the US that must act to ease the suffering of its people; even if it wanted to, Puerto Rico lacks the sovereignty to appeal to the likes of the IMF or other international financial institutions.  If restructuring cannot be agreed upon as a matter of urgency before the arrival of the $2 billion payment now due in July, those vultures will surely swoop.
The worrying case of Puerto Rico is yet another clear illustration of the chaos enabled by the lack of established processes for dealing with government debt crises.  Around the world – from Greece, to the Caribbean and Latin America, to Sub-Saharan Africa – time and time again we see a free-for-all play out to the benefit of irresponsible creditors, at the expense of human rights and sustainable development.  
While it is down the US to step up and make debt relief for Puerto Rico a reality, you can do what you can in calling for an end to the doctrine of austerity, that serves only to exacerbate crises, and for the introduction of global rules to deal with them justly.  If you haven't done so already, sign the Europe-wide petition here.  
For more info on Puerto Rico presented in a most entertaining way, check out the video below for the recent episode of Last Week Tonight dedicated to the issue.  Funny and factual as ever, John Oliver injects some much-needed humour with this satirical analysis.