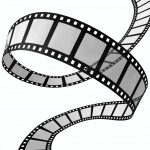 Organising a film-screening is a great way to tell people about the problems of debt justice. It can also be a great fundraiser for Jubilee Scotland! All of these films are free to screen, so it's really simple to hire a hall to show to a large audience, or simply invite some friends round to your house!
Need help organising a film night? Contact us!
Debtocracy
A feature-length film which looks at the problems of debt in Greece. Covering the history of global debt and the problems caused by the influences of international financial institutions.
 Catastroika
A sequel to Debtocracy, looking at the austerity which comes as a result of debt crises. Covering privatisation, repression and cuts across Europe, it's a great analysis of the problems of IMF 'solutions'.
Facism Inc
The third in the trilogy, Facism Inc. looks at the links between debt, austerity and the rise of the far right. A shocking but important film.