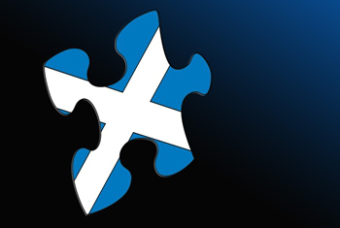 A platform to discuss the key guiding principles and values that should shape Scotland's international development role.
By Alice Picard, Jubilee Scotland Volunteer (All posts are the views of the author, not Jubilee Scotland as an organisation)
"Scotland 2013 and Beyond: Our values and principles for a just world" was organised by NIDOS, Network of International Development Organisations in Scotland, in Edinburgh on May 17th 2013. The sun was shining outside the Radisson Blu Hotel but it was still worth staying inside. Indeed, as most of the speakers put it at the end the event, it was inspiring.
It was good to have speakers from different horizons in the morning. International horizons as the speakers were from Scotland, the UK as a whole but also from Sweden and Zambia. Moreover, we could hear from the academic world as well as from the corporate and third sectors. It is important to reflect on the future of international development together, integrating different values and perspectives in the process. What I would remember from the morning speeches would be the idea of solidarity. Solidarity as one of the main values put forward by Judith Robertson from Oxfam for instance but also as a practical policy of the Swedish Government as presented by Peter Sörbom, EU Policy Officer at CONCORD Sweden.
Values were also the point of focus of the morning workshops. We were supposed to discuss the five guiding values and principles that we would like to see shape Scotland's policy towards the outside world. My feeling is that even though each participants came to the workshop with personal values that he or she particularly valued, the exchange was enriched by the speeches that were delivered just before. At least, that is what happened in my case. The third three values I wrote on my sheet of paper were Social Justice, Equality and Sustainability. I would have chosen them anyway, with or without the input of the morning speakers because I believe in them. However, thanks to the speakers' contribution, I went beyond that and started thinking about what other values were also critical to their implementation. The two last values I wrote down were thus Accountability and Coherence. Accountability because choices made at some point should be up for challenge at any time of their implementation. Accountability is essential whenever money is involved, it goes without saying. Coherence because you cannot give from one hand and take from the other. That is sending aid to developing countries whilst at the same time not requiring multinational companies to pay their fair share of taxes to the countries of which they exploit the resources. And that is only one example of the way money can flow away from where it is the most needed.
Again, the most inspiring part was the debate between the participants. The aim was to talk to as many people as possible in order to explain why we had chosen one value over the others. We were allowed to switch values if we found someone convincing. The discussions I had were stimulating and I have to say I was about to change my own values for two new ones: Empowerment and Interdependence. Empowerment because it is crucial to empower individuals and civil society in the Global North as in the Global South and Interdependence because it leads to considering development aid as in our own interest. Each group came out with a certain number of values that were written down and then stuck up in the main room during lunch break so that every one could vote for five values once again.
The choice was difficult to make and I was particularly aware that I was voting as the vast majority of the audience. The last vote I cast was then for free education as no dot appeared yet next to these two words. I could try to explain why but that might be too long, really. Just randomly think about two other values: Empowerment again but also democracy.
Later on, we had the chance to hear from Humza Yusaf, Scottish Minister for External Affairs and International Development. My apologies to the supporters of the status quo but what struck me the most in the Minister's speech was the introduction. Mr Yusaf pointed out that external affairs and international development were a reserved matter. Its conclusion, not a polemical one, was that it was still worth discussing them, here in Scotland. Mine would be that it is an argument in favour of Scotland's independence. The values we discussed throughout the day seem to me as an appropriate base to start afresh and adopt a complete new approach to external affairs. An approach that would be coherent – remember? – and would get rid of arms deals. Yes, it would be brilliant if Mr Yusaf had the real powers to put the values he mentioned into practice.
A lot is already being done in Scotland though, as I discovered during the afternoon workshop I had signed up to, on Fair Trade and Procurements. There are actually no little steps in this area. Once tea and coffee are fairly trade, people consequently start asking about other items, such as milk or even clothing. Interestingly, the discussion on fair trade also touches on local supply and transparency of the whole supply chain. Public authorities and bodies have undoubtedly a key role to play to set up guidelines and good practice. It is also through them that citizens could become well-informed customers, accustomed to fair trade products.
To conclude, I would say I was thrilled to witness people thinking together and actually working towards a common goal. Not only for the sake of exchanging experience and networking but also because beside people from organisations active in the field of international development, there were also a few politicians and people who were there on their own behalf. The discussion has to go on so that when it is time to change or improve Scottish policies, ideas will be ready to pick up.