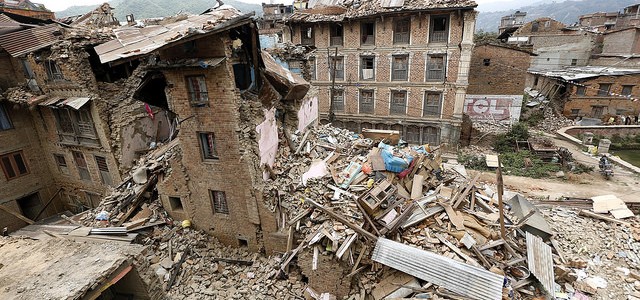 Photo Credit:ReSurge International/Flickr
Even in the wake of two devastating earthquakes Nepal is expected to continue making payments towards its $3.5 billion in external debts. Of this $3.5 billion in external debt, $1.5 billion is owed to the World Bank and $1.4 billion to the Asian Development Bank, together amounting to over 80% of the total debt.
According to the IMF, Nepal will spend $210 million on debt payments in 2015, and a similar amount in 2016 and 2017.
Jubilee Scotland has joined with the Asian People's Movement on Debt and Development, Rural Reconstruction Nepal and over 30 organisations from the region in calling for the immediate and unconditional cancellation of Nepal's debt. 
Act Now: Call on the UK Director at the Asian Development Bank to cancel 100% of the debt claimed from Nepal.