We're nearing the end of the UN Climate Change Conference of the Parties, and where are we with Finance, Loss & Damage, and Debt?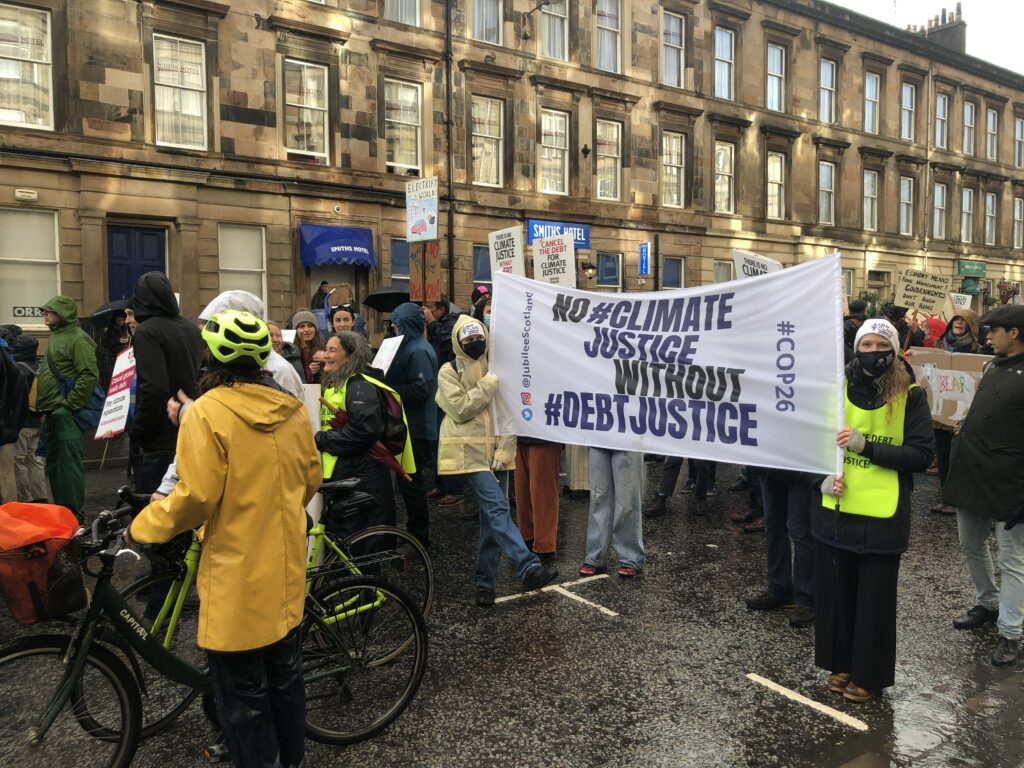 The 3rd of November was the finance day at the UN Climate Change conference, and it was warmly welcomed by the presidency identifying and highlighting its importance within the negotiations. 
There have been pledges made by many developed countries, including promises of reaching the infamous $100 billion goal by 2023 (initially introduced in 2015 at the Paris Agreement with a 2020 goal and now ironically proven to in fact not be enough), as well as those from individual leaders such as President Biden who has promised to double the amount of money from the United States to help developing countries with climate change.
These pledges and agreements will not matter unless they are accompanied by concrete deliverables and accessible mechanisms. As Special Envoy, Abul Kalam Azad, said in a COP26 statement; 
"Without financial support, little can be done to minimise damaging effects for vulnerable communities around the world."
By 2018, about three-quarters of the government money made available for climate action in developing countries was in the form of loans that need to be paid back, rather than grants. Similarly, in 2019, some 70% of public climate finance came in the form of loans, and this has been thematic across private creditors too. 
Pledges and promises provide some comfort for developing countries, but we need to see solid intentions of change both in public and private finance in order to achieve climate debt justice.
For developing countries in which Covid has made access to international funds even more pressing while at the same time less accessible, some of which are already indebted, the repayment of past loans is practically all they are able to afford.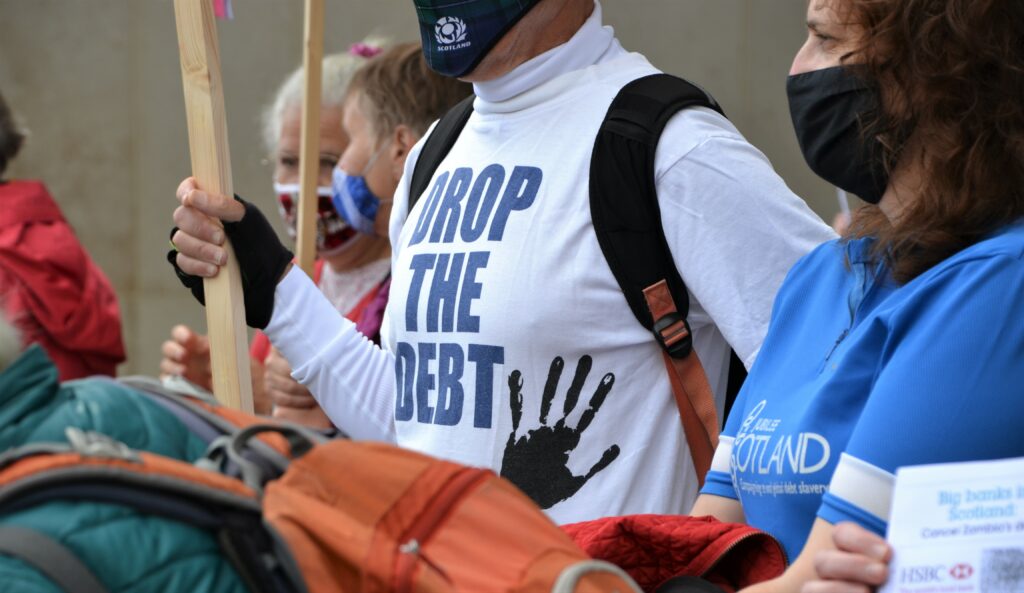 COP26 was then met with the theme of Loss & Damage on the 8th of November. It is a relatively new concept to the UN Climate Conference which focuses on the impacts of the climate crisis that were not averted or minimized through adaptation and mitigation activities. 
Again, we have seen progress in L&D, such as the Scottish Government's pledge of £2 million of their Climate Justice fund specifically being allocated to Loss & Damage, and the Climate Vulnerable Forum (CVF) has called for the topic to become a 'standing item at every COP' as it is 'truly vital'. However, last week the UN published a major adaptation gap report, stating that levels of financing to be provided from wealthy to developing nations would need to increase at least fivefold, and as much as tenfold, by 2030 in order to have an appropriate impact.
Whilst Jubilee Scotland welcomes Finance and Loss & Damage (L&D) being respectfully acknowledged at COP26 this November as well as it being recognised in the first cover draft agreement; we would still like to be hearing more conversations around debt by world leaders and their delegates.
Yes, we are on a positive trajectory, but unfortunately, Climate Change has run out of patience and we demand actions over words, and deadlines over acknowledgements.
Finance and Loss & Damage are of key importance to the developing world, and without actions like debt cancellation, they cannot prepare nor adapt to the unjust impacts of climate change. We must bring our attention to the immorality and injustice of providing finance in the shape of loans, and we must cancel unjust debts.